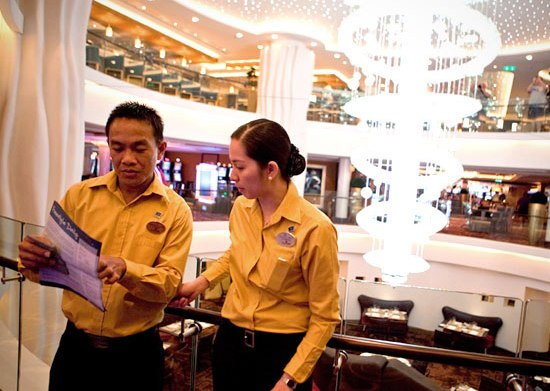 In recent months the cruise community has seen price changes across cruise lines, and all on a upward trend. This recently bit of news regarding one large cruise line is no different and will impact cruises starting soon. Will your next cruise be affected? Read on to find out!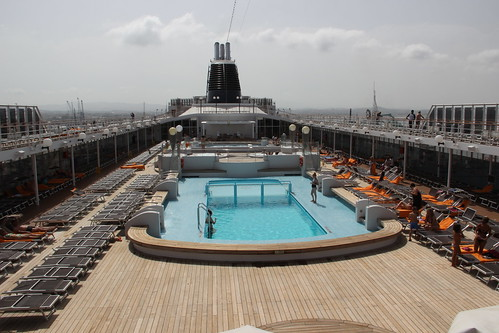 On this blog we have discussed inflation impacted the cruising world and seems it's going to continue to impact it as a whole. In recent news, it was announced that Princess cruise line is the next big cruising company to implement higher fees going forward. This time the price hike will be implemented through gratuity fees. If your unfamiliar with what a gratuity fee is, its best understood as a daily "tip". These fees are in place normally aboard all cruise ships and the money is paid toward all the wonderful people that make your Cruise experience the best it can be. We are talking about the crew of course. The room gratuity that passengers pay when booking a cruise is designated to go to all the crew members aboard the ship. Gratuity is not a mandatory fee necessarily, but a way to condense tipping for the crew into one fee to be distributed, and is generally encouraged to be used and not opted out of, and of course are standardly applied to your cruise bill automatically.
In the recent price hike the gratuity aboard Princess ships has increased to $16 per person per day and will be applied at this price to most of the cabin types offered on board. Some cabins types, however, will be at a higher fee then this per person per day. This is a 10% increase in price when compared to previous gratuity fees, which currently (but not for much longer) starting at 14.50$ per person per day. This fee will start being implemented on December 14th. Princess cruise line is not the first cruise line to increase gratuity fees. Recently companies such as Royal Caribbean and Norwegian have also increased their gratuity fees starting at 16$. At a lower gratuity price hike, Carnival and Holland America has increase gratuity as well.
Gratuity costs weren't the only price hike recently announced for Princess. The cruise line has also stated that the cost for Wi-Fi onboard will be increasing as well. This price hike is a steep one though. At almost a 50% increase in price, onboard Wi-Fi planes for single-devices being changed to 15$ per day. Four device plans are set to increase to 40$ per day, an even larger price hike then the single deceive plans. This price increase will be starting on February 20th 2023.