Carnival is looking to make some small but notable changes to their policies.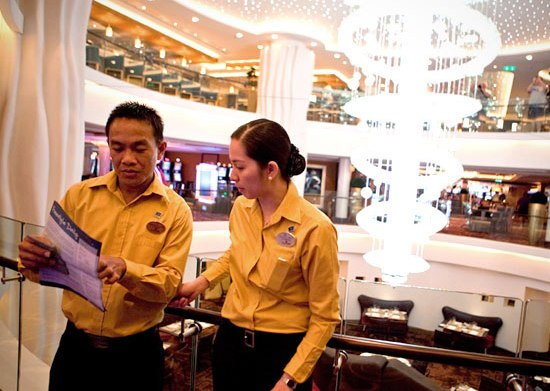 To start Carnival is removing their mask mandate for employees. We can imagine that employees may have gotten used to masks over the last year, but as of October 14th they no longer are required to wear the ever present face filters just like the average cruise goer. Of course the crew is still allowed to wear their face masks if they wish to do so as the wording was changed to "Face masks are still recommended but no longer required indoors – except in the medical center, where they are still required." This is but another step closer to a more normal cruising experience for everyone.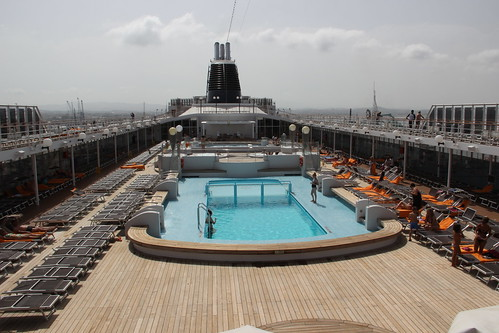 Our next change here is the changes to the sun lounger policy. Experienced cruise goers may have noticed how as they pass by the pool deck in the morning on their way to breakfast. They spot loungers with an inconspicuous pair of slippers on it, and as they pass by hours later, after a good meal, they notice the same lounger with the same slippers on it with nobody nearby to claim ownership. Now this may seem annoying and it is if you can't find an open lounger for yourself, but its generally an unspoken rule to "reserve" a lounger, but cruisers have been taking advantage of this to "reserve" loungers many hours in advance. Taking away loungers from other cruisers for significant periods of time. So Carnival has decided to get a bit more proactive with their monitoring of the loungers. If an employee sees a chair with someone's personal belongings unattended for a prolonged period of time they will leave a note or sticker with the current time, and if that person doesn't come back to the lounger within 40 minutes the employee will take the belongings and store them away until the owners come to retrieve their belongings. Usually at a nearby towel station. I believe this change can make finding open loungers a much easier experience so long as they properly enforce the new changes.
This last update is for the Ecstasy and its final voyage. The Ecstasy is the oldest and smallest ship in the Carnival line. This ship has been in the service for 31 years, quite a long time by Cruise ship standards. Its last voyage with cruisers was to Mexico where they held an auction on board for memorabilia where they raised a hefty 53,000$ for Saint Jude Children's Hospital. The Ecstasy's final voyage will be to Turkey where it will be taken to a scrap yard. A sad end for the oldest ship in the line.