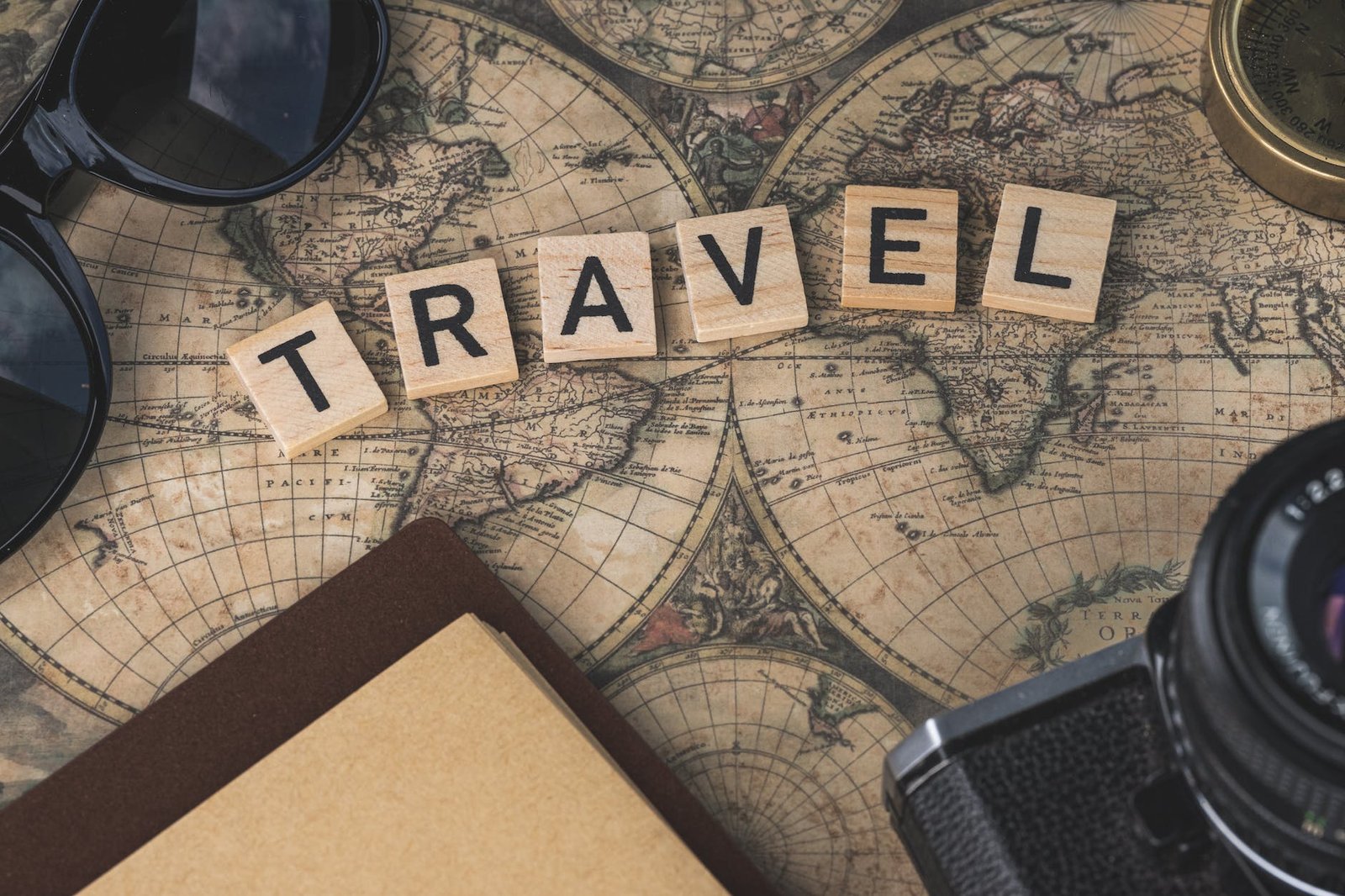 Traveling to new places can be stressful. From planning to packing to dealing with jet lag, there's a lot to worry about.
Imagine this scenario: You've just arrived in a new city and you need to find your way to your hotel. You don't know the language, you don't know where anything is, and you have no idea how to get started.
Or maybe you're new to air travel and the whole process is overwhelming. Check-in, security, finding your gate… it's a lot to keep track of.
Luckily, there are plenty of innovative & helpful apps that can help take the stress out of travel. From translating menus and signs to finding your way around town, these apps have got you covered.
The Top 7 Travel Apps To Make Your Next Vacation Worry-Free
1. Google Maps
This is a no-brainer, but I need to mention it because many people are still not taking advantage of it.
Google Maps is an app that you can download on your phone that allows you to use the GPS to find your location, search for specific places, get directions, and even see reviews for businesses. It's an essential tool for travel and something that I always make sure to have downloaded before a trip.
Just type in the address you're looking for and Google Maps will give you step-by-step directions to get there. It will even tell you how long it will take to walk, drive, or take public transportation.
You can also use it to search for specific businesses in the area. Just type in "coffee shops" or "restaurants" and a list of options will come up. Click on one to see its location, hours, and reviews.
2. Google Translate
If you're traveling to a place where you don't speak the language, Google Translate is an essential app to have on your phone. It can translate signs, menus, and other text into English (or any other language) so that you can easily navigate your way around.
You can enter either text or images into the app to get a translation.
For example, if you see a sign in a foreign language, you can take a picture of it and the app will translate it for you. Or, you can type out a sentence or phrase in English and the app will translate it into the desired language. Can't understand what's printed on your train ticket? Just point your phone's camera at it and voila! (Voila is French for "there you have it" according to the app!)
3. FLIO App
FLIO is an app that provides you with airport maps, terminal information, and live updates on gates and security wait times. It's a great way to make sure that you're always up-to-date on what's going on at the airport.
Need to know where your gate is? Just open up the app and search for your flight. It will show you a map of the airport terminal with your gate highlighted.
Want to find the best place to get some work done or grab a bite to eat? FLIO has you covered there too. Just search for the type of business you're looking for (e.g. "coffee shops") and it will show you a list of options with their locations marked on the map.
4. Packing Pro App
If you're the type of person who always forgets to pack something, then this app is for you. Packing Pro creates a packing list for you based on the type of trip that you're taking. The lists are totally customizable and you get unlimited lists for as many people as you need!
You simply select what items you need for your trip and the app adds them to your packing list. It also has suggestions for you so you don't forget a thing!
When you're finished packing, just check off the items on your list so you know that you have everything. Talk about time-saving!
5. XE Currency App
The XE Currency App is a must-have for anyone who is traveling to a foreign country. It allows you to easily convert between currencies so that you know how much money you're spending.
Just select the two currencies that you want to convert and the app does the math for you. It also has a built-in calculator so you can quickly figure out how much something costs in your currency.
The XE Currency App also stores the most recent exchange rates so you can use it offline. This is really handy when you're in a country with spotty internet or you don't want to use up your data.
(It also has the ability to transfer funds internationally – but use with caution when you're on vacation!)
6. ICE App (In Case Of Emergency)
In case of an emergency, it's important to have all of your important information easily accessible. The ICE app allows you to store information such as your blood type, allergies, and medications so that it can be quickly accessed in an emergency, even if you're unable to speak or move.
You can also add emergency contacts to the app so that they can be notified if something happens to you. No one likes to think about emergencies, but it's always better to be prepared, right?
7. My TSA app
This is the official app of the Transportation Security Administration.
The My TSA app provides you with up-to-date information on security wait times and airport regulations. It's a great way to make sure that you're always prepared for your flight.
Running late and want to know if you'll make it through security in time? The My TSA app will tell you! Just enter your airport and the app will give you an estimate of the current wait time.
Not sure if you can bring that bottle of shampoo through security? The My TSA app has a searchable database of TSA regulations so you can quickly find out.
SUMMARY:
If you're thinking about traveling, and are feeling overwhelmed with the logistics, there are many apps available that can help make the traveling process a little bit easier. From mapping out your route to translating foreign text, these apps have got you covered. So download them before your next trip and enjoy worry-free travel!
And if you want to make sure your planning process is worry-free as well, contact me at Love of The Magic Vacations using the button below and let's chat about how I can help you plan the perfect trip!
Contact me "Windy Dockum" for a free quote!
(And don't worry, I'll provide you with a detailed itinerary so you won't have to worry about a thing!)